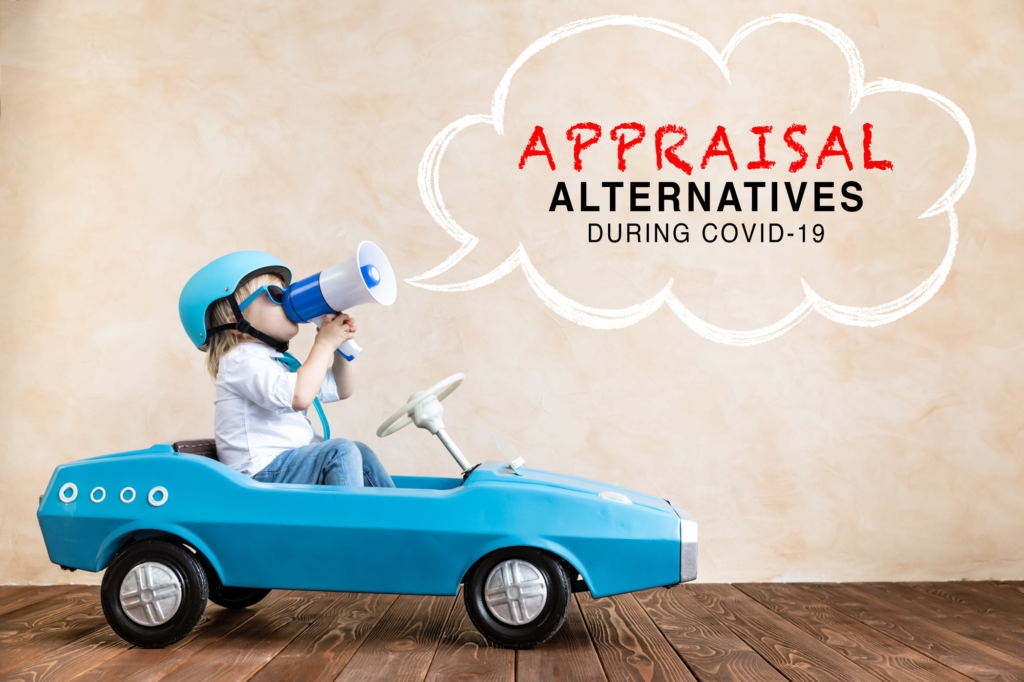 Simple Appraisal Alternatives During COVID-19. Fannie Mae and Freddie Mac (Conventional loans) and HUD (FHA loans) will allow Exterior Drive-By Appraisals and Desktop Appraisals. During this COVID-19 national emergency, in many cases, lenders are unable to obtain an appraisal based on a full interior and exterior inspection of the subject property. In response, they are allowing temporary flexibilities to the appraisal requirements.
Fannie Mae, Freddie Mac relax appraisal, employment …. https://www.housingwire.com/articles/fannie-mae-freddie-mac-relax-appraisal-employment-verification-standards-in-wake-of-coronavirus/
Citing the extraordinary circumstances that the country is facing with the ongoing spread of the coronavirus, the Federal Housing Finance Agency announced Monday that it is directing Fannie Mae and Freddie Mac to ease their standards for both property appraisals and verification of employment.
(HousingWire.com Article March 23, 2020, 11:54 am By Ben Lane)